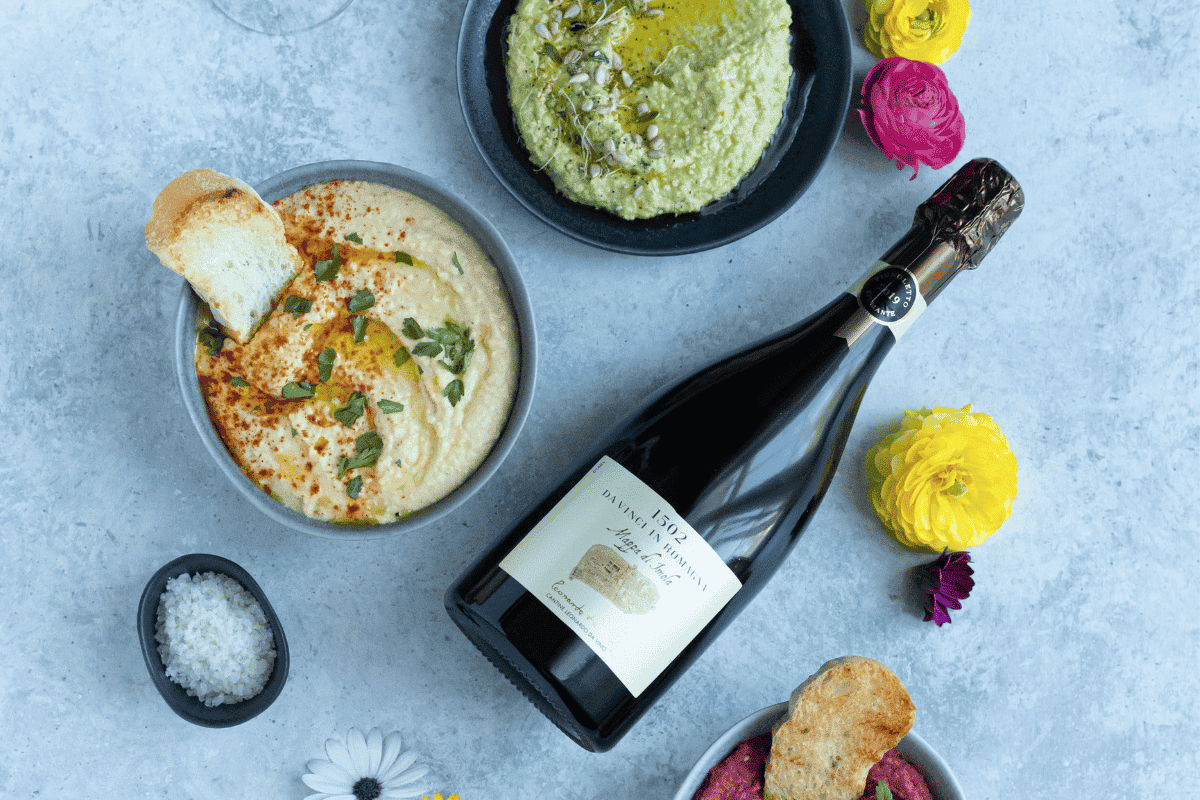 In 1502 Leonardo da Vinci was commissioned by Cesare Borgia to review and improve the infrastructures and fortifications in the territory of the Duchy of Romagna.
In that year the genius made a trip to Romagna and made sketches and drawings of the architectures and buildings in some of the most important cities of Romagna: the Rocca di Cesena, the Fonte di Rimini, the Portocanale di Cesenatico, the Cathedral of Faenza and finally the city plan of Imola.
Mappa di Imola: from the city map to the wine
Leonardo arrives in Imola, having already visited the port city of Cesenatico and Faenza. After the reign of the Sforza, Cesare Borgia conquered Imola in 1499 and Leonardo had the task of designing improvements for the Rocca, the ancient defensive structure of the city. During his stay in Imola, Leonardo not only occupied himself with the study of the fortification, but also devoted himself to the representation of the city plan in zenith, drawing the urban area in a circle divided into eight sectors corresponding to the cardinal points. The city is thus divided into districts, the design defines the blocks, the individual buildings, the perimeter walls, the city gates and thus the extreme defensive bulwark of the Rocca. All these details shown on the map are also found on the label of Pignoletto Spumante Brut Mappa di Imola by Cantine Leonardo da Vinci.
Mappa di Imola: wine tasting
Mappa di Imola Pignoletto Spumante Brut is a Romagna sparkling wine obtained from a blend of 85% Pignoletto (Grechetto Gentile) and 15% Chardonnay. A fine and delicate bubble that tickles the palate. It has a not too deep straw yellow color, with greenish reflections. The nose is fresh and elegant, with intriguing notes of yellow plum and dog rose. Clean sip, pleasantly fresh with vegetal and bitter returns. Try it with scallops au gratin.