In the wake of the Genius
Passion, knowledge, the spirit of observation and exploration, natural exclusivity, innate curiosity, and a propensity for excellence: everything we have inherited from the Genius is brought back to life every day in the earth, the actions and the work of the women and men in our company. We travel in the wake of the Genius. His mark is unmistakeable. His mark is unique.
We are based in Vinci, and for years we have been committed to rediscovering, recovering and continuing all the scientific research started by Da Vinci in winemaking, with the aim of creating a modern, updated version of his winemaking method, now used for the production of excellent wines under the brand of Cantine Leonardo da Vinci. We are a union of Italian wineries with the mission of promoting the history and winemaking excellence of every territory, through a modern combination of winemaking projects, culture and enogastronomy, to tell the story of the Genius of wine every day.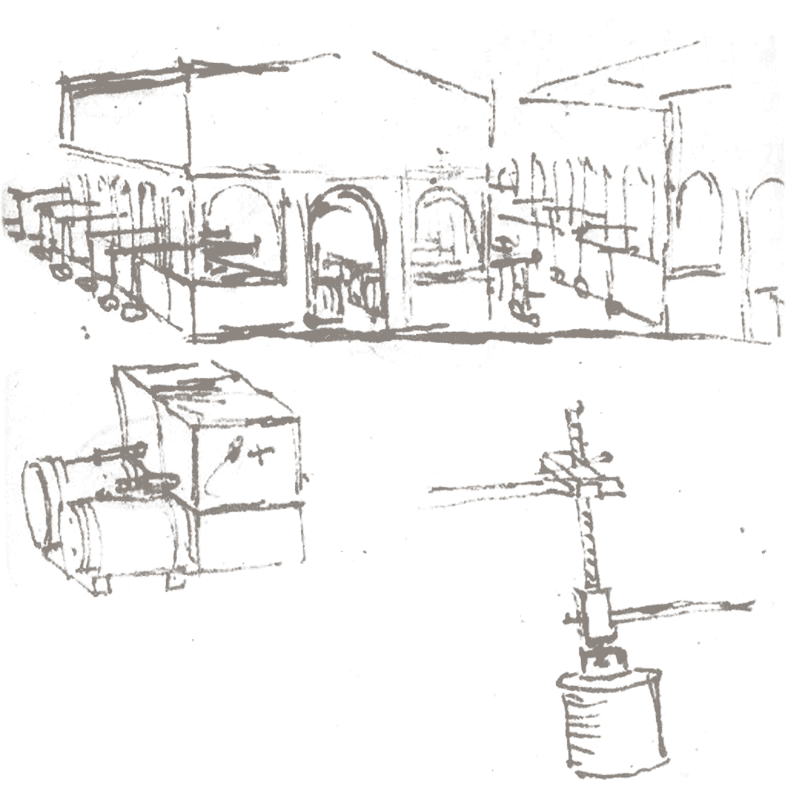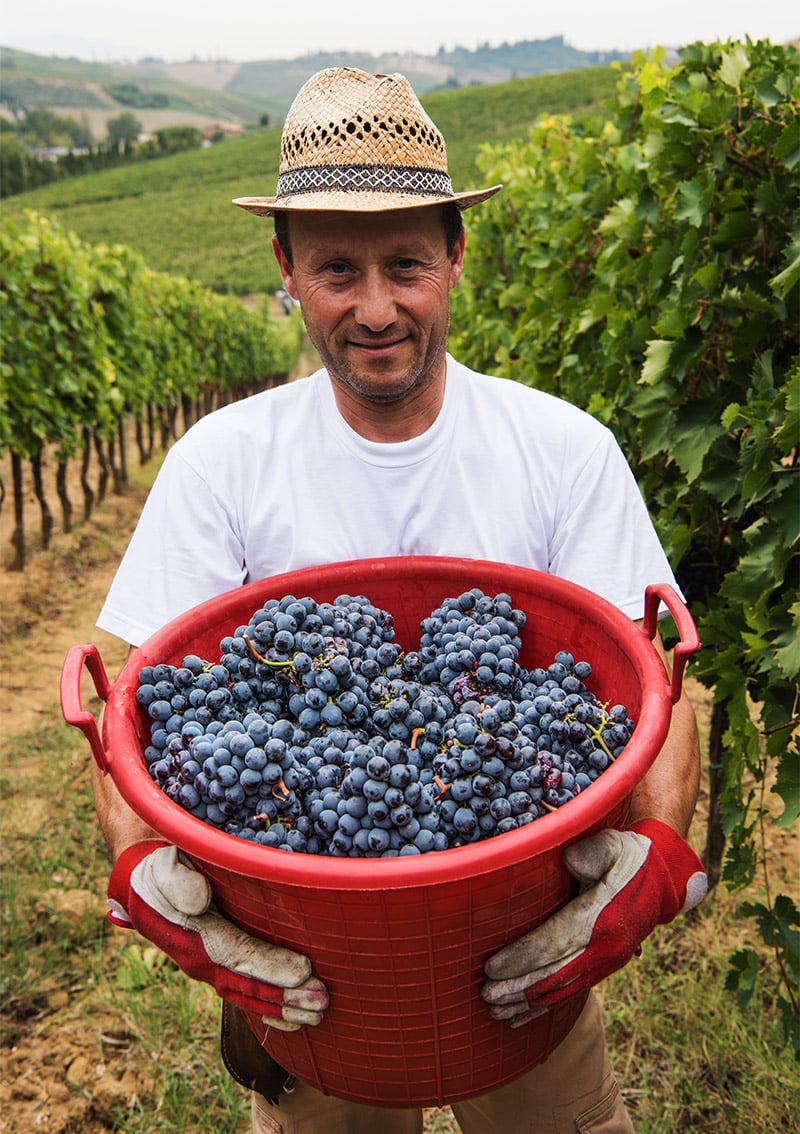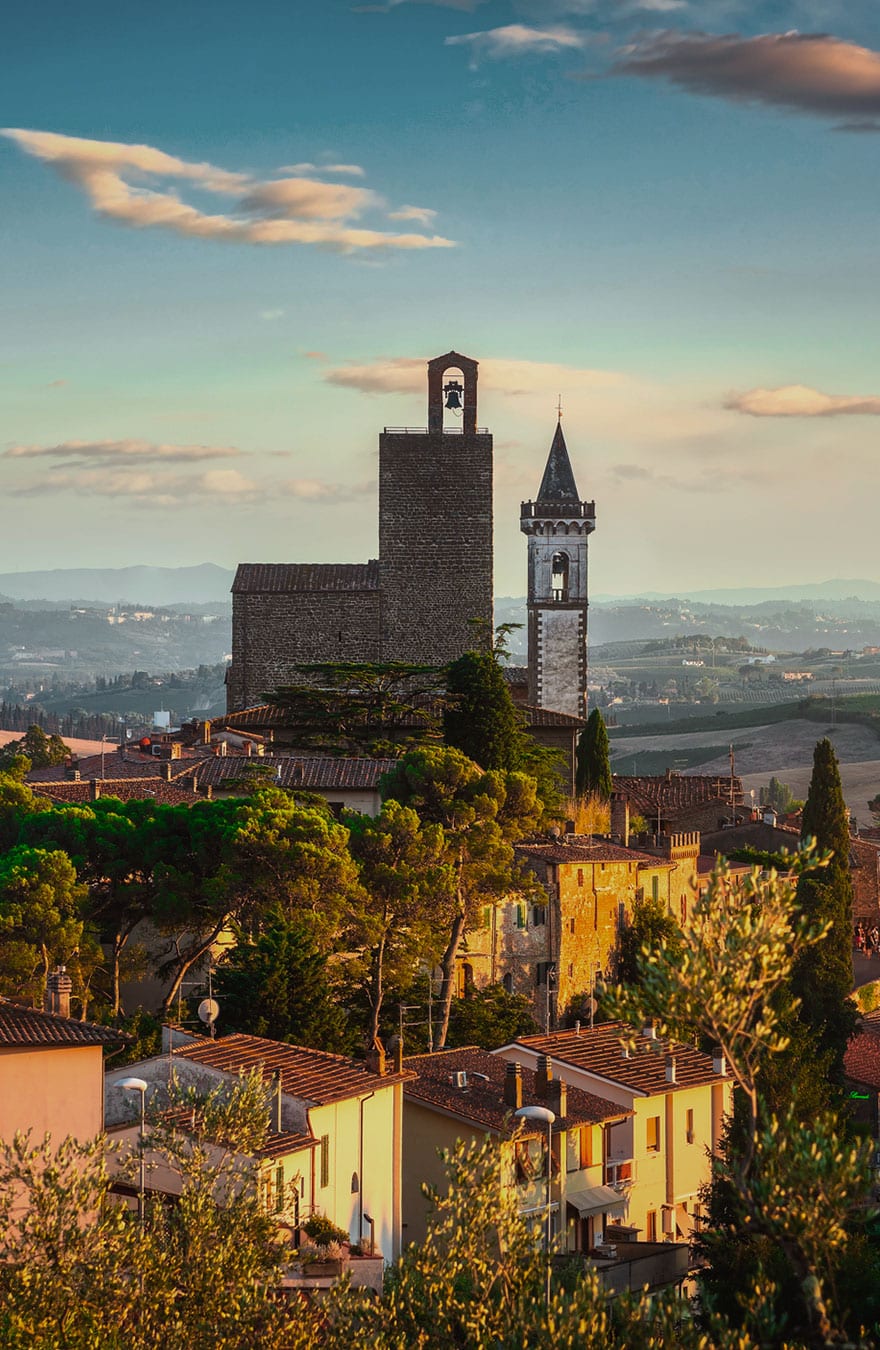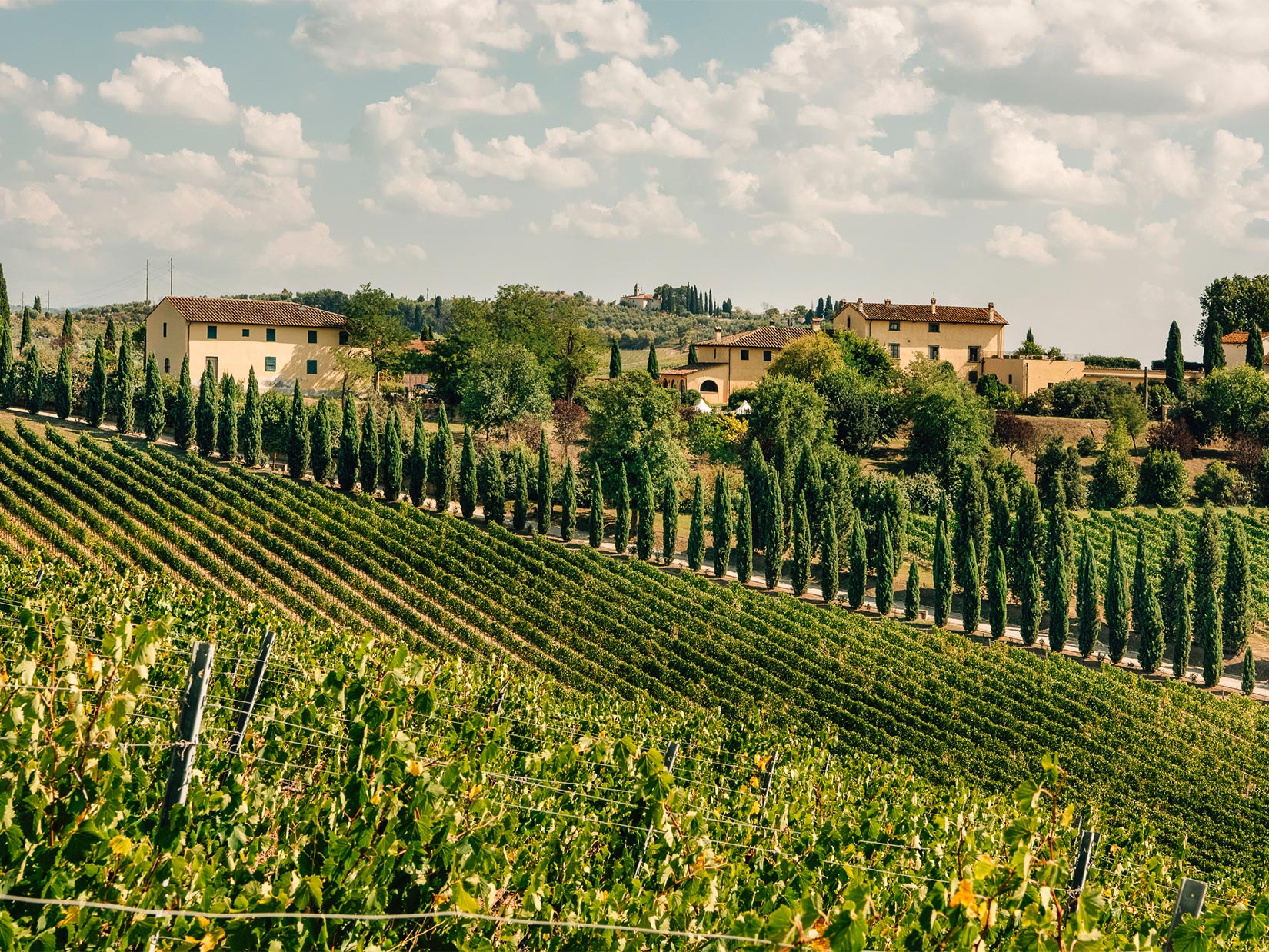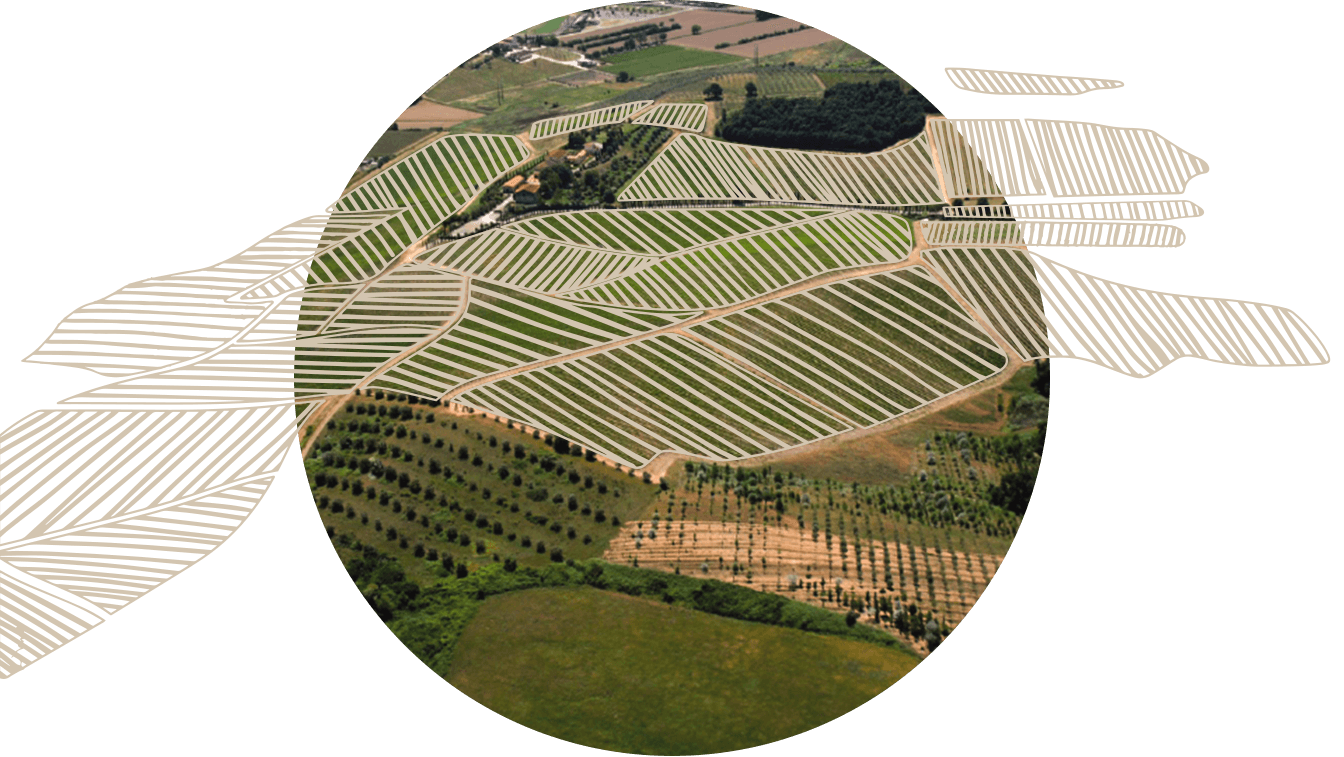 This centuries-old footprint nourishes the vineyards of Villa da Vinci, which have always been considered among the best in the area of Vinci and Montalbano in terms of exposition, soil type and attention to viticulture. The terrain is an important ally in attaining excellent fruits: indeed, 4 million years ago the area where our vineyards are was underwater. It is still possible to find beautiful fossils, walking in the hills through the rows of vines. The terrain is therefore rich in minerals, substances that have a positive effect on the growth of the main vine variety in the area: Sangiovese. The programme to plant highly specialised vineyards was launched by Cantine Leonardo da Vinci in Villa da Vinci in 1995, with the first three hectares, and it has continued every year.
A research work that draws inspiration from Leonardo's studies on enology.
Da Vinci's observations and objectives, reclaimed by our technical, agricultural and winemaking staff, have never been static or definitive. The continuous search for perfection and new viticulture methods has led us to reinterpret and add to the Genius's treatises, continuing da Vinci's work in order to obtain the most "Divine grape liquor".